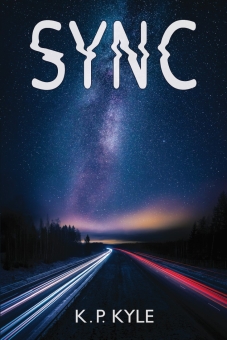 Every day we each make thousands of decisions. Sometimes it's the big ones that change our lives, sometimes it's the tiny ones. What if all the choicesnot made led to billions of alternate realities where different versions of our lives unwind?
On a cold and rainy night in New England, the paths of two strangers collide—a young man fleeing from his past, and a forty-something woman dreading what her future holds. When his past catches up to him, the two of them embark on a journey of danger, adventure, and self-discovery.
Ultimately, they each need to face the question, How far would you go to help someone in need?
People--friends, mostly--have asked me, upon hearing that I have a book out, why I decided to write a novel.

I wrote SYNC for a few reasons. Some are pretty stereotypical: I wanted to see if I could. I wanted to put something out into the world, make a mark, leave a legacy. I wanted something to be proud of. All of that, blah blah blah.

But also, and probably more: I wanted to create a story that I would enjoy. Bored of looking for a specific set of criteria in the almost endless selection of novels already out there, I thought, hey well let's just ourselves make what we want, shall we?

I wanted a story with good guys and bad guys. Adventure. Danger. True love. Mad scientists. Benevolent geniuses. Unlikely heroes, unlikely victims, a little bit of theoretical quantum physics and a little brown dog. Something that I would pick up in an airport bookstore, read on the plane, and think about while waiting for my suitcase to appear at baggage claim. Specifically, something about which I would think, "well, that was a fun story, I really enjoyed that."

So, uni(?)verse, here it is: a story. I hope you enjoy it.

-KPK